Archive for the 'fast food' Category
This week's episode was supposed to be a straight up double review, but we ended up having a distinct favourite. Check out this episode for the run down on two Oshawa burger joints!
Share
|
Download(

Loading

)
Pictures will be forthcoming - but here is out episode about a small but amazing fried chicken chain in Ontario - Chick N' Joy.  We also talk a bit about the origins of fried chicken and why it is associated with certain demographics...
Share
|
Download(

Loading

)
This week's episode covers a favourite of all school age people, whether you're going to kindergarden or college - CEREAL!  We discuss healthy vs. sugary cereal, The Road To Wellville and how cold cereals were invented and a certain cereal bar that seems like a hippy/beatnik place but has a very different agenda behind it.  Enjoy!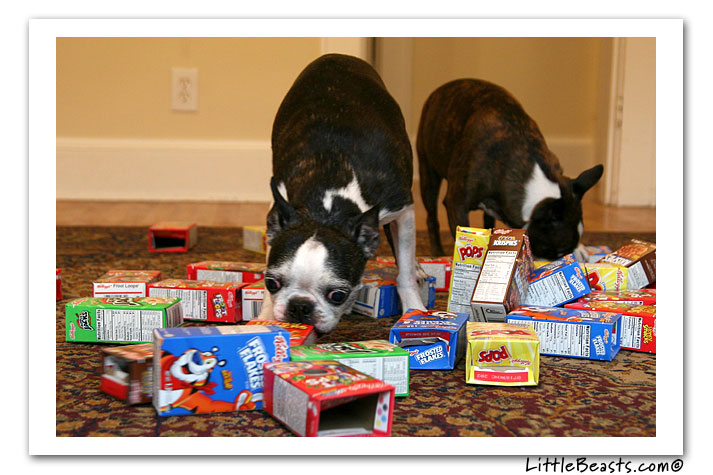 Share
|
Download(

Loading

)
This weeks episode is a rerun of our May 18th 2009 show about Canadian breakfast featuring The Rainbow in Oshawa and Hill's in Orillia. We're currently working on a cereal episode and need to do some further research before we put voice to recorder. Also, we might as well upload this one again since podbean seems to have misplaced the original ep.
Share
|
Download(

Loading

)
We have a quite a potpourri episode for you today.  Happy Labour/Labor Day!  First, two local restaurant reviews: The Bull Dog Pub and Gold Boat Fish & Chips (that we so erroniously called Golden Sail - sorry!!).  Then we move on to discuss another Oishimbo A La Carte Manga - Ramen and Gyoza are the topic of this edition.  Enjoy and have a great long weekend!
Share
|
Download(

Loading

)
No matter where you live, there is bound to be a farmer's market near you. Eating locally has never been easier! This episode is about just some of the many prepared food vendors at the Oshawa Center farmer's market.
Green Belt Fresh (Farmer's Market Locator for Ontario) - http://greenbeltfresh.ca/ A Taste of Russia - http://atasteofrussia.ca/locations.htm Kyoto Coffee - http://www.kyotocoffee.ca/ Sticklings Bakery - http://www.sticklingsbakery.com/
Share
|
Download(

Loading

)
This is a bit of a pot porri, with a short review about a great Persian place in Oshawa called Cyrus, discussion of french presses, fresh made Naan bread from Indian Biyani in Toronto and how to make a tandoori oven right in your own back yard (please follow all local and fire safety laws!).
Share
|
Download(

Loading

)
We greatly apologize for the lateness of our 50th episode, but it couldn't be helped since Sheila spent all of last week in Toronto working security for the G20 Summit.  Here's a great episode for you though, of a rural Ontario tradition - Haugen's BBQ!  They have amazing rotisserie chicken, and are a hub for many car cruises.
Share
|
Download(

Loading

)
This episode we review an regional Ontario chain - Lick's!  We also found *another* all you can eat sushi place in Durham Region that kicks major butt and some tasting notes on Forty Creek Canadian Whiskey.  And if you are from Pittsburgh or are a transplant from that great city, check out the Burghseye View podcast for some candid talk about... well... everything from the 'Burgh.
Share
|
Download(

Loading

)
---