Archive for the 'media review' Category
This week's episode is a pubcast - as such, listener discretion is advised.  There are a few eff bombs, and we are podcasting from a pub discussing adult beverages, so use your judgement when choosing to listen. 
We discuss the documentary Beer Wars, which discusses how microbrews are fighting for space on shelves with the Big Three (Budweiser, Miller, Coors) in the USA.  We also discuss other trivia, so pull your favourite pint (or other beverage) and tune in!
Share
|
Download(

Loading

)
Happy Thanksgiving, Fellow Canadians!
This week's episode covers another installment of Oishimbo (this time an overview of Japanese cuisine), and reviews of a local Italian bakery and the Moon Festival offerings of Mandarin Buffet (pictures coming of the later as soon as they're off Tracy's phone).
Share
|
Download(

Loading

)
This week's episode talks about Kitchen Con by Trevor White, restaurant reviewing, 40 Creek Double Barrel Reserve and a bunch of other topics.  We also went back to Azian, and had their house fried rice - expensive but SOOOOO good for a treat!
Share
|
Download(

Loading

)
This week's episode covers a favourite of all school age people, whether you're going to kindergarden or college - CEREAL!  We discuss healthy vs. sugary cereal, The Road To Wellville and how cold cereals were invented and a certain cereal bar that seems like a hippy/beatnik place but has a very different agenda behind it.  Enjoy!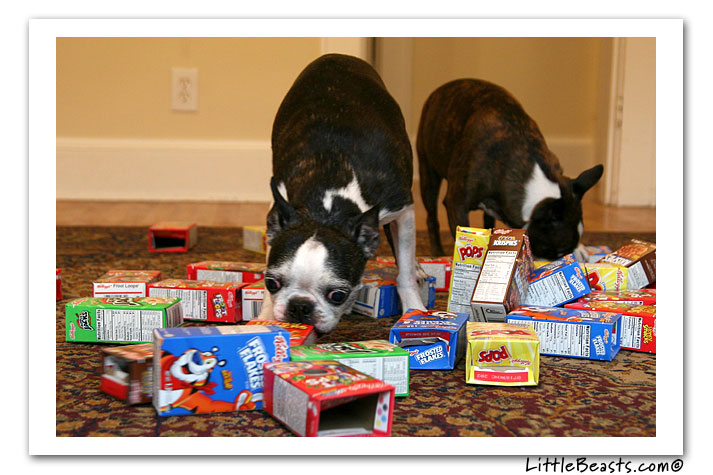 Share
|
Download(

Loading

)
We have a quite a potpourri episode for you today.  Happy Labour/Labor Day!  First, two local restaurant reviews: The Bull Dog Pub and Gold Boat Fish & Chips (that we so erroniously called Golden Sail - sorry!!).  Then we move on to discuss another Oishimbo A La Carte Manga - Ramen and Gyoza are the topic of this edition.  Enjoy and have a great long weekend!
Share
|
Download(

Loading

)
This week's episode is a book review of Anthony Bourdain's Kitchen Confidential.  It's exploitational, but we can't necessarily say over-exaggerated.  This episode isn't rated as "clean" because the book makes numerous references to alcohol and drug use, as well a informal dalliances with the opposite sex (I think I said that as polite as I possibly could).  An entertaining read from someone who really has been there and done that (probably a few times), Boudain's Kitchen Confidential is the flag ship of restaurant exposés, that have influenced many others to write their own memoirs of how things really are in the kitchens of restaurants.
Share
|
Download(

Loading

)
This episode is a book review on Waiter Rant by Steve Dublanica.  It took us over 3 sessions to get this episode down, but felt that there were some really great points to discuss about the Western practice of tipping, even if we didn't necessarily always agree with The Waiter.  Thanks for joining us in our first episode back from our July hiatus!  We hope you enjoy it, and continue to listen!
Share
|
Download(

Loading

)
We like to think of ourselves as being culinary adventurous, but travel costs a lot of money, so until we get a radio or TV show we have to make due with the magic of books to transport us to exotic edibles and forbidden foods.  Tom's book (believe us, Mr. Bowles, it's better we refer to you informally in the show so we'll stop butchering your last name) is just the ticket to reading about dishes that you could only imagine yourself eating (or not eating).
Share
|
Download(

Loading

)
This episode is about The Gospel of Food by Barry Glassner and wanted to discuss the common myths and misconceptions around food within this book; Tracy recently read it and thought that it would make a great episode.  Well, there were many interesting points in the conversation and at one hour and fifteen minutes in length, there is a lot of food for thought... about food.
Share
|
Download(

Loading

)
---